We are happy to announce that the interdisciplinary Research Centre
"Religion and Transformation in Contemporary Society"
(in short: RaT) has been extended until March 2026. Scientists from 7 faculties and 14 disciplines are united under the umbrella of this Research Centre - including Catholic, Protestant, Orthodox and Islamic
theology, Jewish studies, Islam and Religious studies, social- and cultural studies, studies
of law, philosophy, and the department of education.
RaT researches the reciprocal relations between religion, religiousness and
transformation processes within the contemporary global context.
Since 2018, the Research Centre RaT has continued the work of the correspondent research platform
which was founded as a unit of the University of Vienna in the year 2010 (2010-2018).
Kurt Appel: Quando il cielo si squarcia. Il corano come evangelo per i christiani, 2021
Andrea Lehner-Hartmann, Viera Pirker (Hg.): Religiöse Bildungsperspektiven für die Zukunft. Interdisziplinäre Impulse für Religionspädagogik und Theologie, 2021.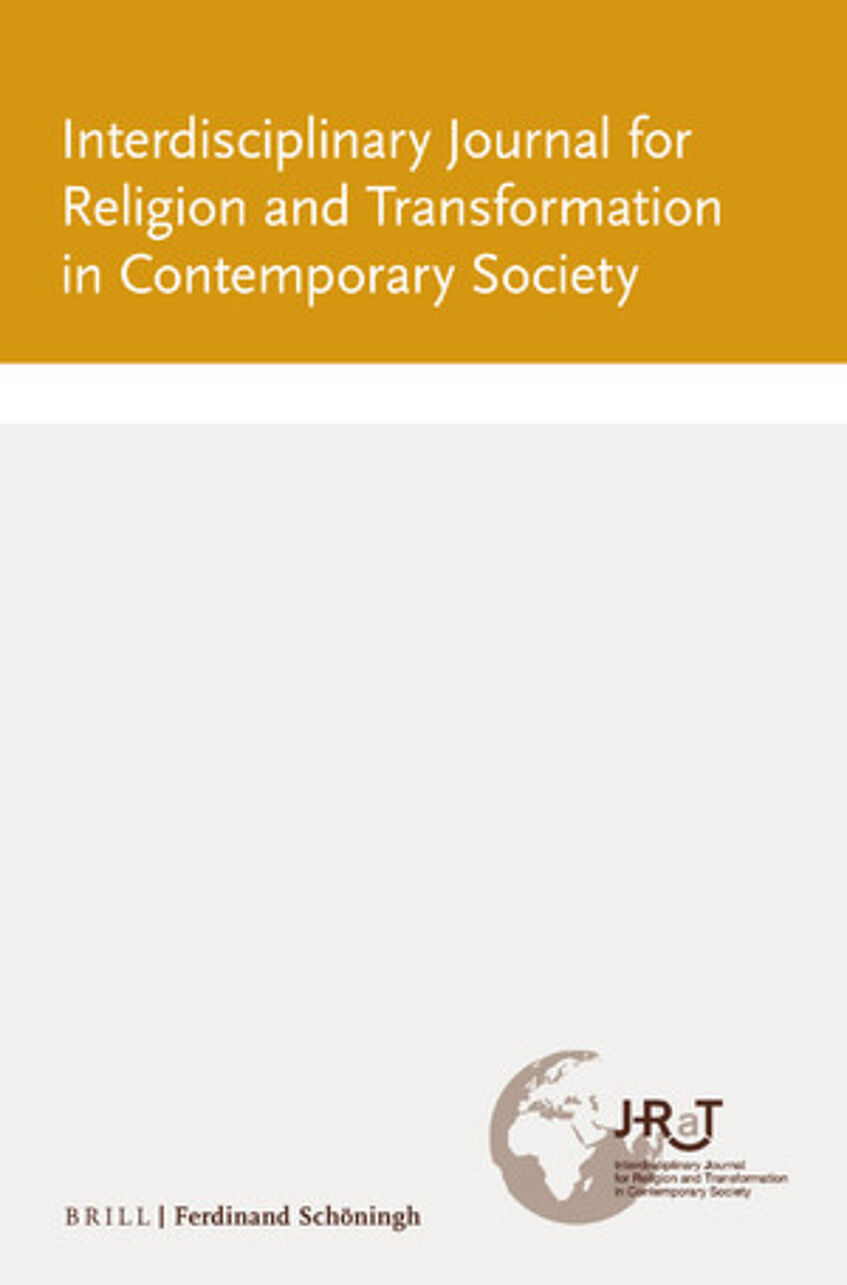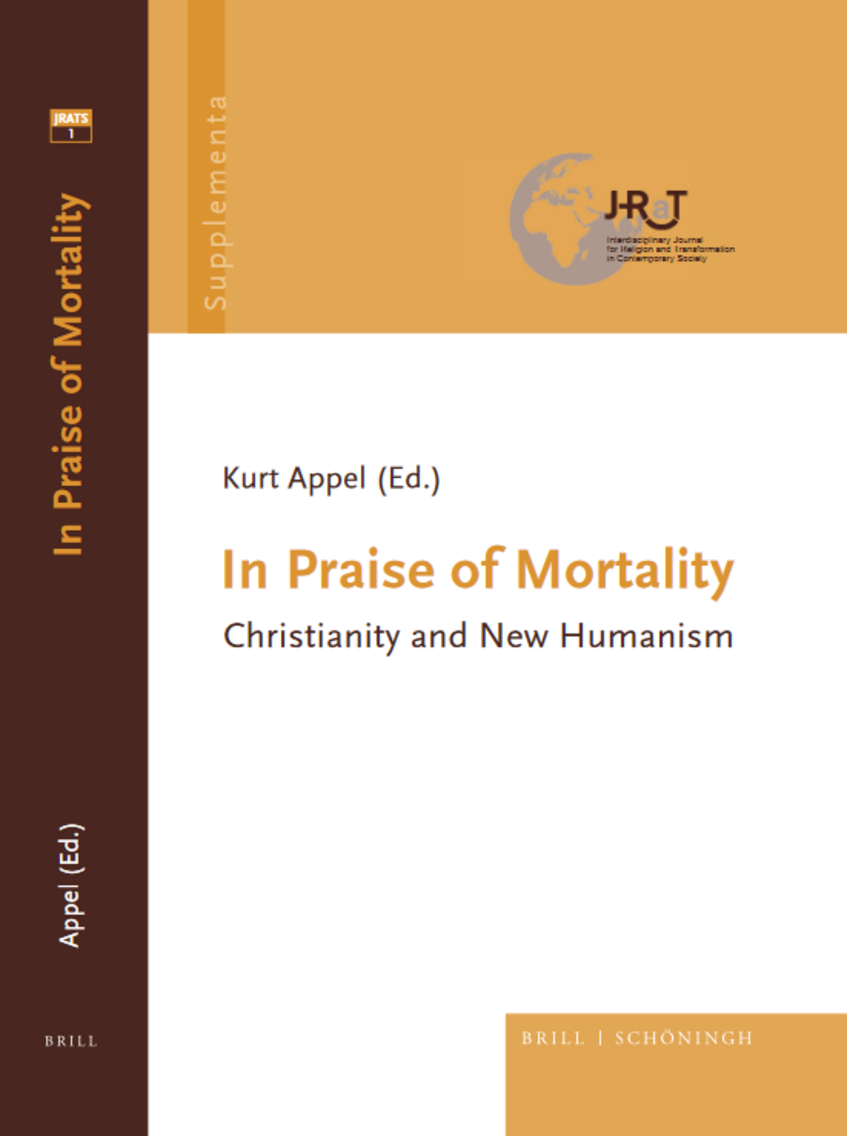 JRAT Supplementa:
The Supplementa series was founded in 2021 to supplement the journal JRAT with the publication of monographs, translations of important works and strongly focused anthologies.
Volume 1 "In Praise of Mortality", edited by Kurt Appel, has recently been published.
---
New Blog entries:
Krieg. Faschismus. Frieden: The debate over the Russian invasion of Ukraine continues. In his contribution, Thomas Schulte-Umberg pleads for calling a spade a spade: As long as Putin does not stop his fascist campaign, he must be halted with weapons and sanctions.
Das österreichische Islamgesetz von 1912 aus der Perspektive der Forst'schen Duldungskonzeption: In her contribution, Amani Abuzahra takes us back to the time of the Austro-Hungarian monarchy and examines the question of the legal recognition of Islam from the point of view of religious tolerance, which is more relevant today than ever.
Upcoming Events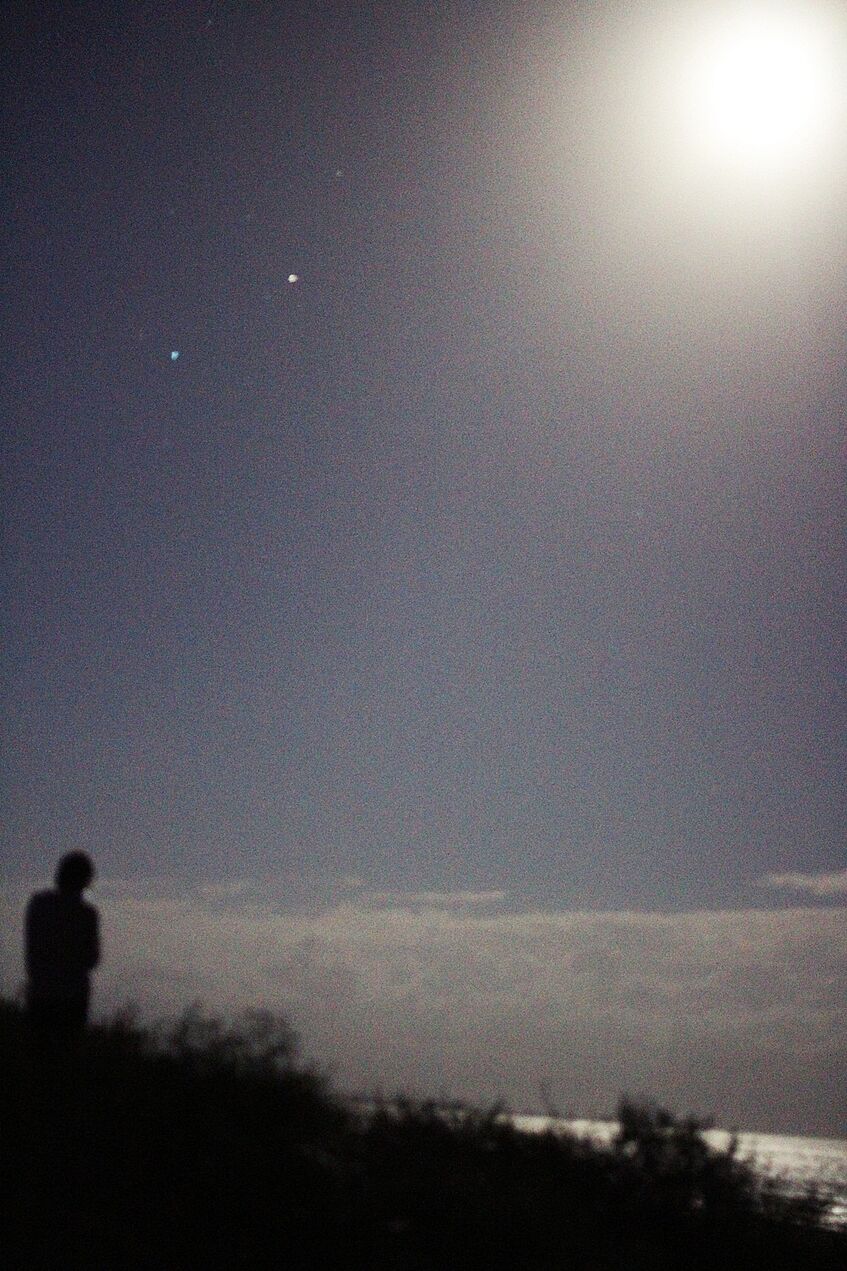 Upcoming Events
Lecture Series "Moments of Austrian-Islamic Contact"
organised by the Sigmund Freud Private University &
the Interdisciplinary Research Centre Islam and Muslims in Europe
Summer term 2022, Thursdays from 5.30-7 p.m.

Further information can be found here.
---
Christian Lehnert
"Auf der Schwelle. Von Religion und Poesie"
Poetics lectures: 5 April | 26 April | 10 May | 24 May 2022
Tuesdays 7 p.m., Vienna University Main Building: Lecture Hall 6.
The poet and theologian Christian Lehnert seeks out thresholds in four lectures. At the borders of language, he explores the kinship of poetic and religious search movements into the unsaid. The silencing of God on the cross and the opposing idea of creation as a linguistic event form the points of reference from which Christianity appears as a linguistic force that can never remain in what is said.
More information can be found here.
---
OPEN RESEARCH DAYS
VDTR Open Research Days - in cooperation with RaT
23-24 May 2022
The Open Research Days offer all those who are interested in interdisciplinary theological and religious research questions the opportunity to gain insights into various current research fields and to exchange ideas with others. The lectures will be given by junior researchers of the VDTR as well as by RaT members.
You can find the programme here.
---
Book presentation "Judaism for Dummies" by Gerhard Langer
25 May 2022, 6.00 pm, Hybrid event
Venue: Aula on the Campus of the University of Vienna, Spitalgasse 2-4, Courtyard 1.11, 1090 Vienna

Link to the programme.
---
ON THE DEATH GIVING: WAR AND SACRIFICE IN PATOČKA AND DERRIDA
Workshop with David Dusenbury, James Dodd, and Martin Koci
3 June 2022, 9.30 – 12 am
Venue: SR1, Faculty of Theology, Schenkenstraße 8, 1010 Vienna,
organised by Katerina Koci, supported by RaT.
The link to the poster can be found here.
The link to the programm can be found here.
---
(In)Visibility and Making Visible: Science and Occultism around 1900
Lecture by Jonas Staehelin
17 June 2022, 4:00 - 5:30 pm
Venue: NIG HS 3B, Universitätsstraße 7, 1010 Vienna
Link to the flyer.
---
Religious Diversity in the 1920s and 1930s
1-2 July 2022
Deadline for participation (without own paper): 29.05.2022
Venue: Stephansplatz 3/ 3rd floor, Vienna (under current hygiene regulations)
Registration and enquiries: Magistra A. Katzian (alexandra.katzian@kphvie.ac.at)
The workshop will take place in cooperation with the DVRW-AK RelPol. The AK invites all interested parties who work in this field to present a paper during the workshop. Based on the regulations of the DVRW, it is thankfully possible to financially support young researchers who are members of the DVRW. In case of broader interest, the option of publishing the contributions is envisaged. Finally, the organisers are trying - as far as possible - to provide further resources.
Link to the programme.
---
Parting of the Ways. The Variegated Ways of Separation between Jews and Christians and its Consequences for Modern Jewish-Christian Dialogue.
International Conference
Attention! The conference originally planned for 06-09 February had to be postponed due to the COVID-19 pandemic. The conference will now take place from 05-08 September 2022 with an adapted program. As soon as the new program is available, we will link it here.
---
Medien - Erinnerung - Affekte. Dimensionen einer Theologie der Kultur
Workshop, 15 - 16 September 2022
The program for the Workshop, organized by Christian Danz, can be found here. The workshop is going to be held at HS 1 of the Faculty of Protestant Theology, Schenkenstraße 8-10.
---