Workshop with Cornelia Richter "Resilience in Religion and Society", June 4th, 2018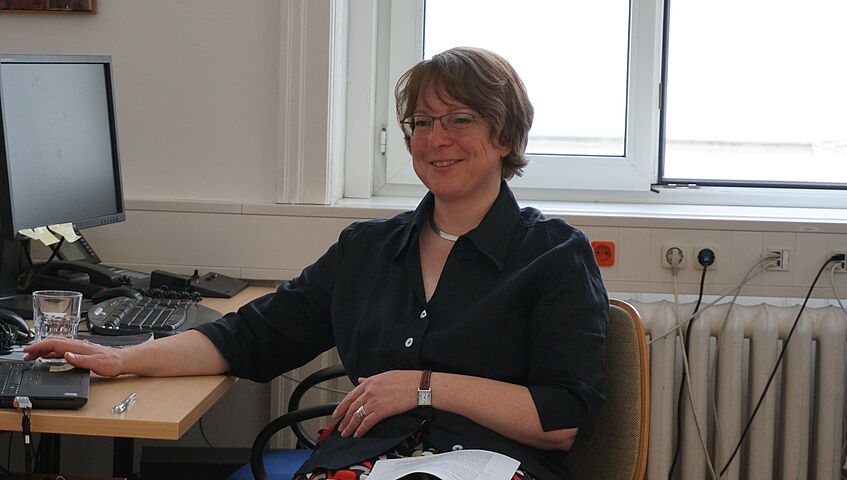 Cornelia Richter is Professor for Systematic Theology and Hermeneutics at the Faculty for Protestant Theology, University of Bonn. On June 4th 2018, she gave a guest lecture in course of the Workshop "Resilience in Religion and Society" at the Research Centre RaT. Richter summarized outlines of the actual research concerning resilience, which are also discussed in theological contexts. Moreover, she gave an insight into the work done in a research group concerning resilience in religion and spirituality she had founded at the University of Bonn. The interdisciplinary group, comprising theologians, philosophers, medical scientists and others, does pioneer work in this field, tightly linking hermeneutic and empiric methods.
Richter emphasised the important role theology can play for a critical understanding of resilience. Contrary to a naïve opposition of crisis and resilience that tends to interpret resilience merely positively as an overreaching neoliberal potential for steady enhancement, Richter argued for the thesis that resilience ought to be seen as a phenomenon of crisis. Resilience can only be registered in a critical situation, and cannot be understood independent of crisis. Choosing a hermeneutic approach to the concept of resilience allows to perceive the ambiguity and negativity that shapes this phenomenon of crisis.
With lamentation and prayer, two biblical categories were taken as concrete examples. In that context, resilience shows in form of a process of permanent shifting between activity and passivity, creation and endurement not apart from, but within crisis.
In her answer to Richter's talk, Lisa Achathaler, whose dissertation project is also related to the topic of resilience, outlined further connections between theology and research into resilience. In course of that, the issue of trust and the potential for creativity and opening for future was brought into focus of discussion.