Ao. Univ.-Prof. Mag. Dr. Hans Gerald Hödl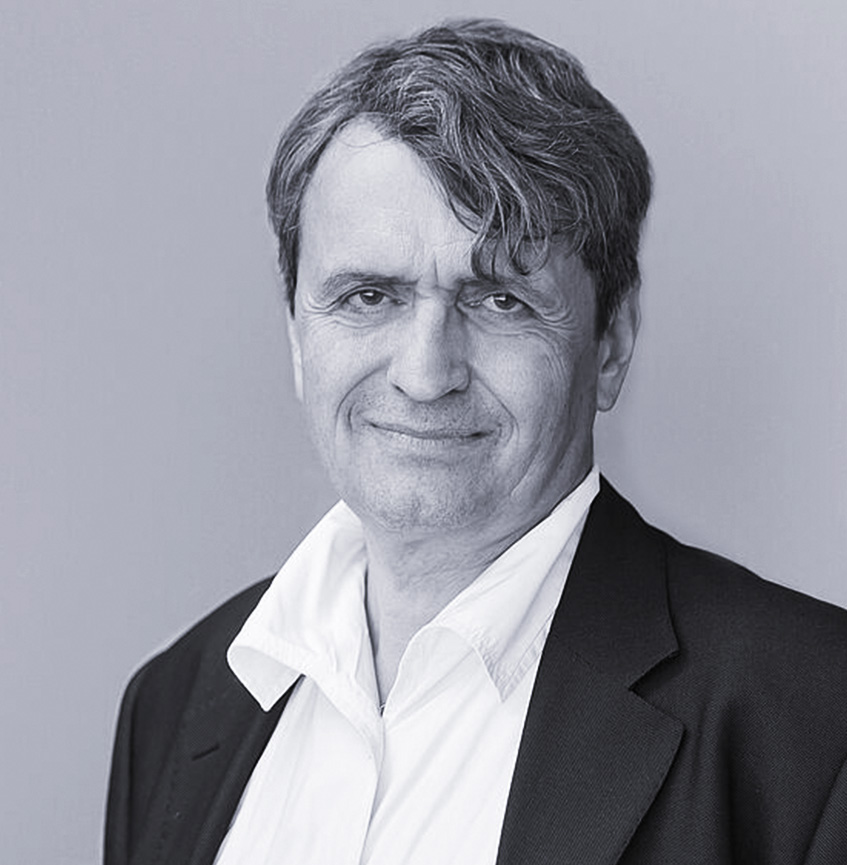 Ao. Univ.-Prof. Mag. Dr. Hans Gerald Hödl
Member of the Centre's Council
Academic position:
Associate Professor at the Department of Religious Studies at the Faculty of Catholic Theology.

Career:
2003 Habilitation studies at the Humboldt-University at Berlin at the Seminar in aesthetics with Renate Reschke.
Since 2002 at the University of Vienna
Studies of Catholic Theology and Philosophy in Vienna.
Other activities:
Since 1989 contributor at the historico-critical Edition of the works of Friedrich Wilhelm Nietzsche (1844-1900).

Board Member of the German Nietzsche-Society.
President of the Austrian Nietzsche-Society.
Selective bibliography:
Hödl, Hans Gerald. 2021. "African and Amerindian Spirits: A Note on the Influence of Nineteenth-Century Spiritism and Spiritualism on Afro and African-American Religions." In: Lukas Pokorny and Franz Winter, ed. The Occult Nineteenth Century: Roots, Developments, and Impact on the Modern World. New York: Palgrave Macmillan, 319–344.
Im Dialog mit den Anderen. Religionswissenschaft im Feld. In: Thomas Krobath, / Andrea Lehner-Hartmann / Regina Polak (Hg.): Anerkennung in religiösen Bildungsprozessen. Interdisziplinäre Perspektiven. Diskursschrift Martin Jäggle. Wien 2013, 37-46.
Is an Unbiased Science of Religion Impossible? In: Religio XX (2012), 19-25 (Replik auf Hauptartikel).
Religiöse Zeichensysteme. Grundsätzliches zu ihrer Analyse und Abgrenzung. In: EWE 23 (2012), 272-274 (Replik auf Hauptartikel).
Hg. zusammen mit Lukas Pokorny (Hg.): Religion in Austria. Volume 1. Wien 2012.
Hg. zusammen mit Veronica Futterknecht (Hg.): Religionen nach der Säkularisierung. Festschrift für Johann Figl zum 65. Geburtstag. Berlin e.a. (LIT) 2011.
Der letzte Jünger des Philosophen Dionysos. Studien zur systematischen Bedeutung von Nietzsches Selbstthematisierungen im Kontext seiner Religionskritik [= MTNF 54]. Berlin - New York (De Gruyter) 2009.
Zur Funktion der Religion. Anmerkungen zu Nietzsches Einfluss auf Max Weber und zur Antizipation von religionssoziologischen Fragestellungen in Menschliches - Allzumenschliches. In: Nietzscheforschung 14 [2007], 147-158.

Research Projects in Connection with RaT:
Kartographie der Religionen in Wien
Mission und Konversion in Wien
Kommentierung von Friedrich Nietzsches "Die Fröhliche Wissenschaft" (KGW V/2)